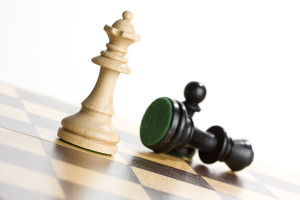 MONDAY. A RAINY day in paradise. I'm laid out in the fore-peak getting online stuff done while the rain drops beat a drum-roll on the hatch. It's a comfortable 75 F (24 C) although it feels muggy with it. I've been collecting water off the awning into my 25 litre canisters. I doubt there is any pollution to worry about here but need to be careful of bacteria if I keep it for very long.
Saturday was the monthly flea market at Time Out Boat Yard (TOBY). The previous night's rain had deposited a few gallons of water in the dinghy which needed to be bailed before setting off. Also, the slow air leak needed compensation with the pump to firm up the chambers. This would be the furthest trip I'd made since fixing the carb problem in Port de Plaisance. It was a pretty stiff east north-easterly across the open northern part of the lagoon and any breakdown here would have seen me blown out to the western side of the lagoon near the airport.
The motor sang sweetly over the water but the choppy waves were slapping the starboard side of the Dinghy and giving me a soaking. Moving to the port side gave me the feeling that any gusts under the starboard might flip me over. The other thing with switching sides is that the throttle control feels awkward since using the left hand on the starboard side rolls it backwards to accelerate while the right hand on the port side rolls it forwards. The whole thing feels reversed.  I settled for crouching low in the centre of the dinghy. Uncomfortable but not far to go.
It was gone ten by the time I got round to embarking on this outing and people at TOBY looked like they were all ready to wind down but there were still lots of interesting items available. I had a bit of a casual browse. I spotted Des from the night on the catamaran on a metre squared stall selling his Irish Coffees – he's a specialist, Irish Coffee is his only product. He told me that Irish Coffee has the four major food groups: sugar, caffeine, alcohol and fat. Sounds like a fair breakfast, so I bought one. Does a good job of lightening the head on a warm, sunny Saturday morning.
After dumping my trash and happily discovering a glass recycling container, I skimmed the waves back to Glee. A dip in the lagoon and a quick shower after lunch was a great reviver physically and mentally.  I've been here a month now and this tropical paradise has become almost as normal to my senses as mowing the lawn and driving to work in the 8.40am drizzle in a previous life.
It's clear that I didn't just buy a boat here, I bought a whole new lifestyle in a ready-made community. This part came without a price tag but is probably the most valuable part of the whole deal. I didn't haggle about the purchase price for Glee for that reason. And when my fellow liveaboarders said "Ooh! $12,000 is too much for Glee. Seven max!" Of course, they are already in the environment and are focussed on the value of the vessel alone. I bought a boat plus a stake at the table: a ready-made home in the tropics: solar, dinghy, outboard, mooring in a free anchorage, the works! I bought a total package for a new life that was once just a dream.
Saturday afternoon was chess at Little Jerusalem. A great excuse for sitting with people for long periods without having to say a word apart from "Sorry, is it my go?" I hadn't played chess for years but I enjoyed it. Won one, lost one but both games were fun and I got to know some more salty sea dogs.
Skimming across the lagoon, I looked down at the basket where I keep my things out of the bilge: empty. I had bought some almonds, crisps and a baguette. They were still on the dock where I had been preoccupied with untying the dinghy without blowing into the shore. I couldn't just leave it since my wallet and phone were in the same bag. Technically, the bag hadn't left my line of sight but if anyone wanted to, they could have walked off with it while I observed from a safe distance while returning to the dock from the water. If I have a system of checking I have everything with me, it doesn't work very well.
Sunday at breakfast, we were talking about the ideal model of Government and it was settled on that individual self-governance would probably be the best. All other governing models force the will of the majority, dictator or oligarchy upon the rest. We seem to have self-governance here in the lagoon. Technically, we are under French jurisdiction but they leave us alone. We are all individuals that do their own thing without interfering with the rights of others but if anyone runs into trouble, the community kicks in to come to their aid. This is the free-est I've felt since I was 4 years old, when 'the law' said I had to go to school or else. This model only probably works below a certain size threshold before it breaks down and society becomes vulnerable to corrupt and greedy power hungry sociopaths, but why not have millions of small communities like this? Power hungry psychos can't get a foothold in small communities. The rocks are too small for the cockroaches to hide under.
I remember things being similar in my grandmother's village in the late 60s early 70s. If anyone was up to no good, everybody knew about it. I hadn't felt this gradual erosion of community before, which brings me gratitude for the life I have now. All this could change tomorrow; a security crack-down, Fees being levied and regulated for mooring, US invasion? Time to be grateful here and now.
Thought for the Day: What would your dream life look like if you chose it today, and if you traded your current life for that dream, what would you miss about the life you have now?